News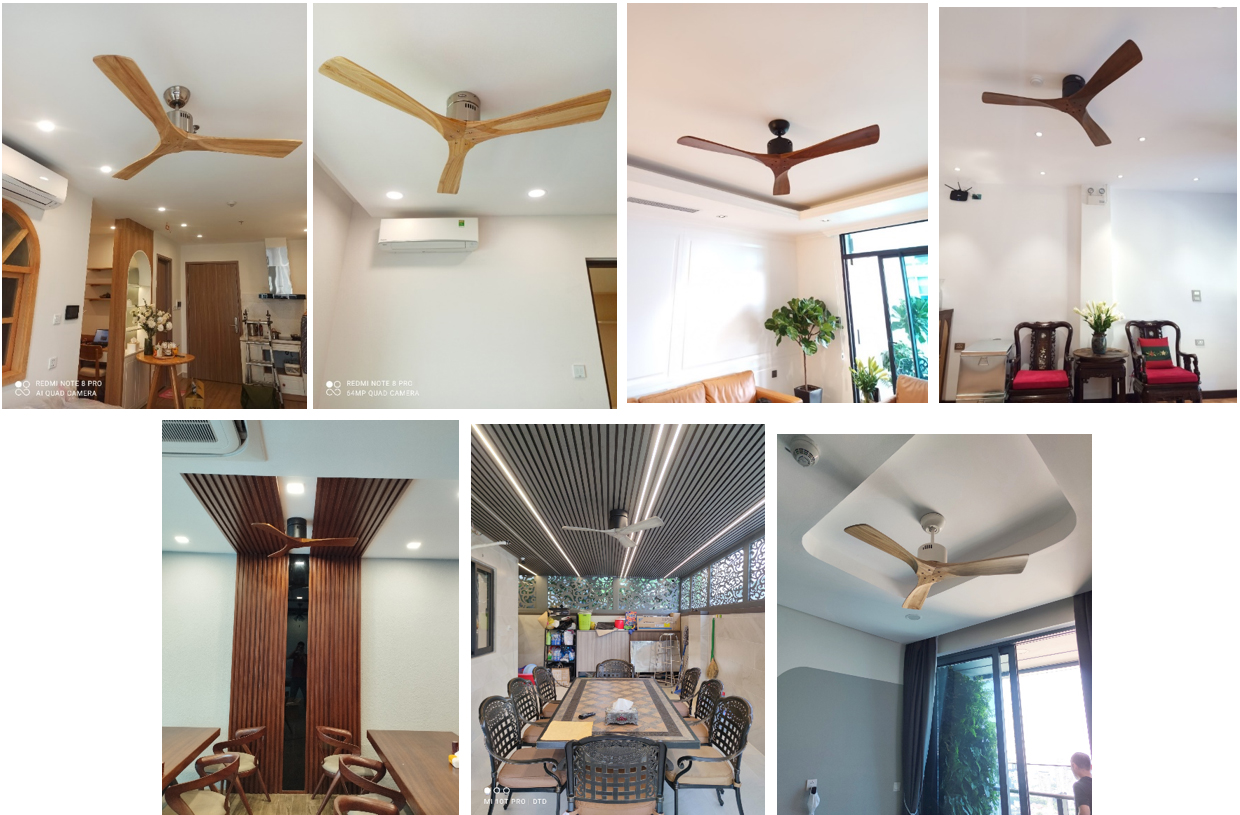 Top 4 Best-Selling Hugger Ceiling Fans of 2023
06 Nov 2023
Climate change has led to persistent hot weather that significantly affects people's lives. To cool down, households use various cooling solutions such as air conditioners, electric fans, and ceiling fans. However, air conditioners consume a lot of electricity every month, especially when operating at maximum capacity. Moreover, turning on the air conditioner at low temperatures may lead to respiratory diseases and sore throats, which is particularly dangerous for young children and the elderly.
Having additional ceiling fans in a house can change the way you regulate the temperature. For instance, turning on a ceiling fan can help circulate cool air more quickly, allowing you to use the air conditioner at a normal temperature. This is not only safe for your health, but it also saves a considerable amount of energy. Nowadays, ceiling fans are common devices with well-known benefits that have made them popular among many households. With advancements in technology, manufacturers are now focusing on producing energy-efficient ceiling fans.
In rooms with high ceilings, ceiling fans are common. But, can they be installed in low-ceilinged apartments?
Each room has a unique design and construction, resulting in ceilings of varying heights. Therefore, the ceiling fans installed in each room also need to have different sizes and styles. For ceilings with a height of 2.4m – 2.6m, it is recommended to use fans that have a distance of 20-25cm from ceiling to standard fan, and the distance from floor to fan should be greater than 2.2m. This is a safe and comfortable distance that will not interfere with the users' daily activities.
Top 4 Best-Selling Hugger Ceiling Fans 2023
Mr. Vu ceiling fan – Solid
Solid ceiling fan features a sturdy design with three natural wood blades and a modern, luxurious look. It comes in several blade color options, such as light wood (maple), brown wood (walnut), gray (GWO), white (WH), and more, making it suitable for various interior spaces. The fan's housing can be chosen in either ceiling cladding or corrugated form. Moreover, the fan uses a DC motor, making it highly energy-efficient and quiet, and it comes with a handheld remote control, which adds to its convenience.
In addition, Solid has two diameters: 1m and 1 m32, making it suitable for different room sizes, including low-ceiling spaces.
Mr. Vu ceiling fan – Sky
Sky ceiling fan is designed with three high-quality PC plastic blades, giving users a sense of lightness and relaxation. Additionally, customers can choose a version with lights, allowing them to incorporate additional lighting features into their room without the need for any other lighting equipment. The fan body is made of aluminum, which is powder-coated to prevent sea salt corrosion and rust. Sky ceiling fan has a compact design that is ideal for low-ceiling apartments.
Mr. Vu ceiling fan – Slice
Slice ceiling fan features three blades made of durable PC plastic. Each blade has a unique cut-out design from the bottom up, and the tip of the blade tilts upwards to create a modern and strong aesthetic. The fan is equipped with an energy-saving DC motor that operates at only 35W, ensuring it can run for long periods without overheating. Additionally, the fan comes with a remote control that offers six different wind speeds. It has a reverse function that allows it to cool during the summer and reduce cold during the winter, making it a highly effective and uniquely decorative option that can be used all year round.
Mr. Vu ceiling fan – Candy
Candy ceiling fan boasts a one-of-a-kind, unique design that combines rustic charm with modern style. It features five solid wooden blades that are neatly put together for a sleek and minimal look. The cylindrical motor housing complements the fan's streamlined profile, and its ceiling-mounted design creates a warm and natural ambiance.
The fan has a total height of 25cm and a blade diameter of 1 m32. It features an 8-level wind control system that utilizes a super energy-saving DC motor, which does not compromise the strength of the fan wind. The fan provides very cool and incredibly quiet wind, making it suitable for any type of room with a ceiling that is lower than 3 meters. Candy ceiling fan comes in three colors: traditional brown, light maple, and trendy gray.
With showrooms spread across the country, MR.VU aims to provide customers with the perfect product experience. We hope to help customers choose a ceiling fan model that best suits their living space, ensuring a comfortable and enjoyable experience with MR.VU, you can rest assured that you are in good hands!