News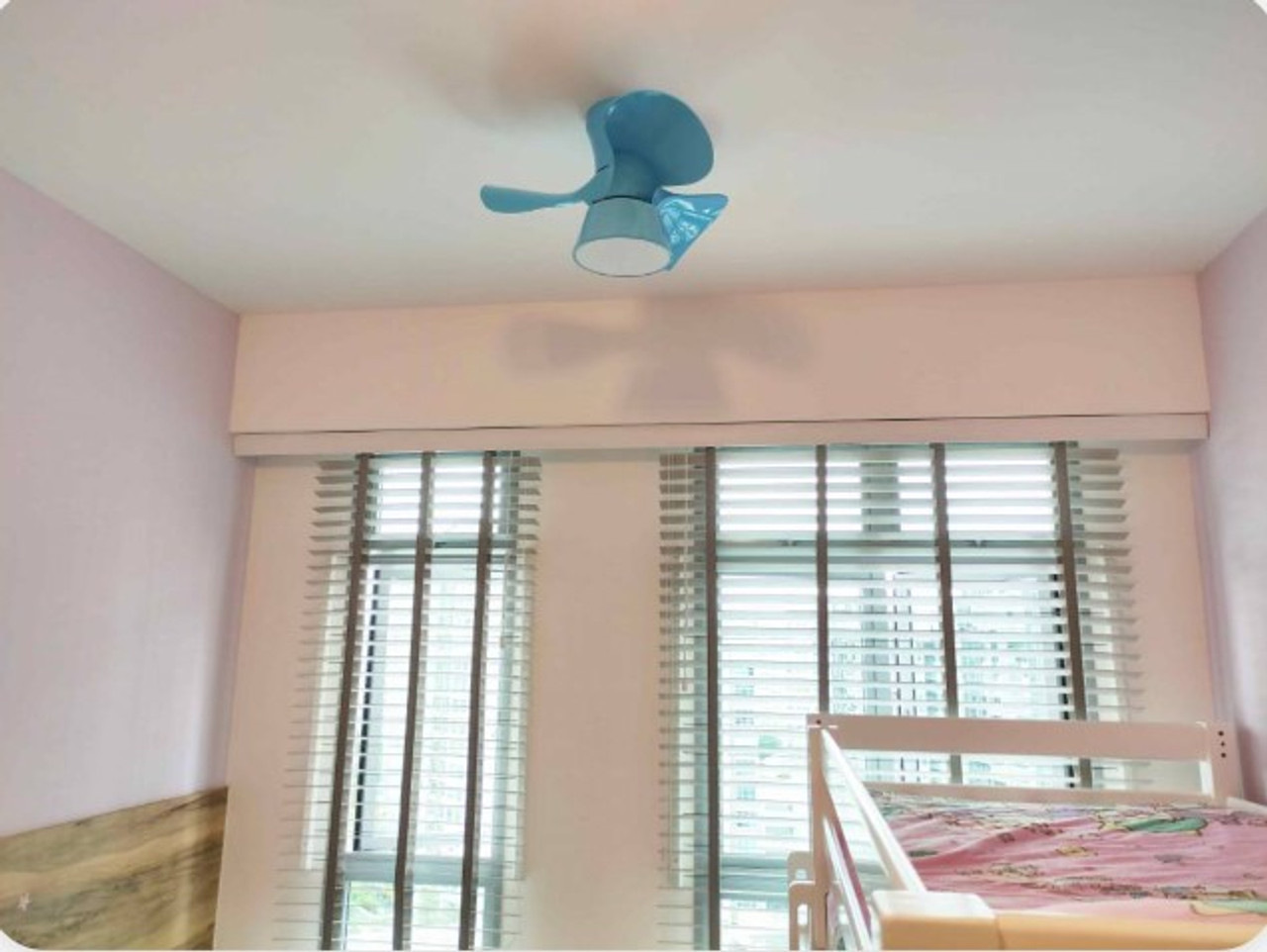 Hugger Ceiling Fans: The Space-Saving Solution for Any Room in Singapore
09 May 2023
What is a hugger fan?
Ceiling fans or flush-mount fans are the perfect solutions for rooms with low ceilings. Instead of hanging down by a downrod like traditional ceiling fans, hugger fans are mounted directly to the ceiling, taking up less vertical space and giving your room a cozy and stylish feel. Plus, they come in a variety of styles that can be an excellent complement to any décor, from modern to classic.
The main benefits of hugger fan in Singapore
Ceiling fans also offer many benefits that make them a great choice for any home. Let's dive into some of the most notable benefits:
Space-saving design
One of the most important benefits of hugger fans is their space-saving design. Traditional ceiling fans can take up a lot of vertical space, which can cause problems if you have low ceilings. With a hugger fan, you don't have to worry about the fan taking up too much space in your room. This makes it a great choice for small rooms, apartments, or any space where you want to maximize space and comfort.
Energy Efficiency
Another main benefit of a hugger fan is its energy efficiency. Because they are mounted directly to the ceiling, hugger fans are able to circulate air more efficiently than traditional ceiling fans. This means they can help your electrical energy bills dramatically decrease by keeping your room cool without using up too much electricity. Some fan models even come with built-in LED lights, making it a great combination that saves space while providing a luxurious and attractive look.
Smooth operation
Have you ever slept with a ceiling fan with a humming sound over your head? It must have been an unpleasant experience for you. Fortunately, ceiling fans are designed to operate quietly with extremely low noise levels. That's because ceiling fans often use DC motors to operate, making them a great choice for bedrooms, daycares, or any other space where you want to minimize noise. You'll be able to stay cool and comfortable without being bothered by fan noise.
Variety of designs
Last but not least, hugger fans come in a variety of stylish designs that can complement any décor. Whether you love sleek, modern designs or traditional, rustic designs, you'll certainly find a hugger fan to match your aesthetic. In addition, the hugger fan also comes with a reserve function, so you have the flexibility to use the fan for any kind of weather.
Whatever your style or needs, there's a ceiling fan that's right for you. So why wait? Now say goodbye to bulky ceiling fans and welcome the wonderful hugger fan to your home.