News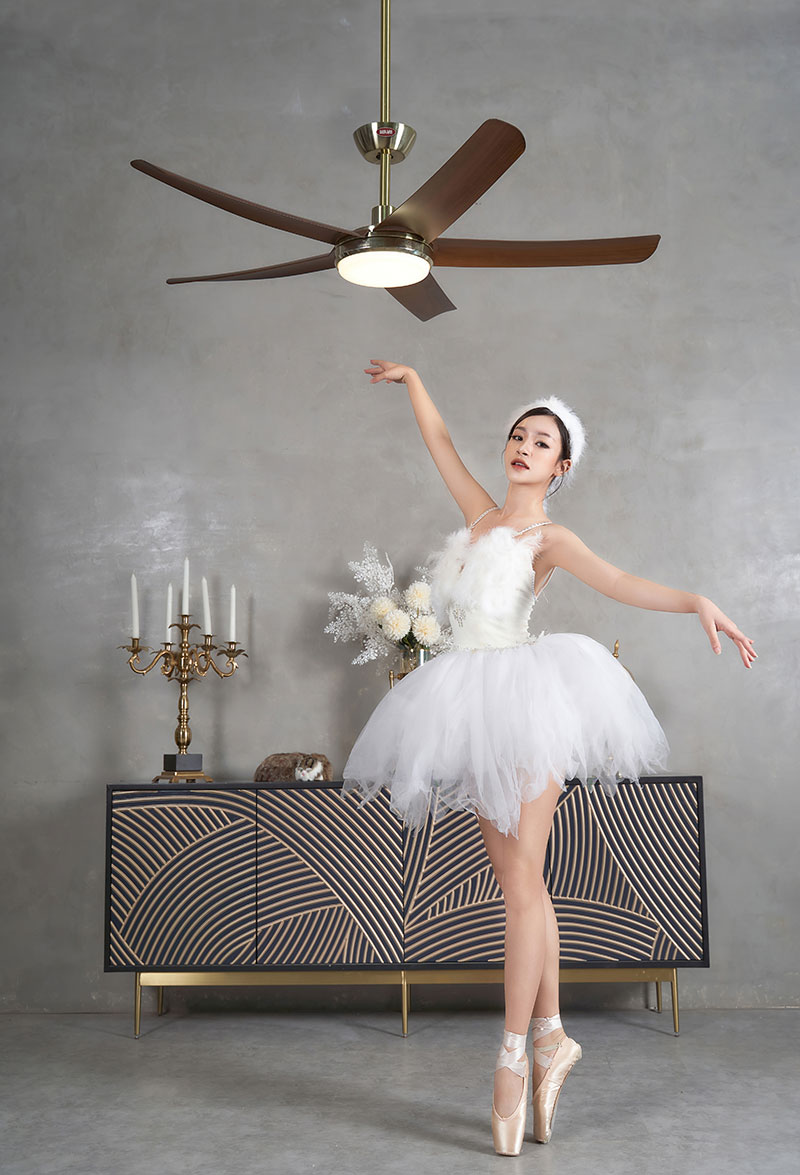 Best-selling 5-blade ceiling fan model in Singapore
23 Oct 2023
The 5-blade ceiling fan is a unique and meticulously designed model, highly aesthetic, and often installed in living rooms, dining rooms, and large halls of restaurants, hotels, and resorts. In recent years, the demand for ceiling fans in our country has increased, leading to a vibrant market. Let's follow Mr. Vu to learn about the best-selling 5-blade ceiling fan models in Singapore!
Discover the top 5 ceiling fan models in Singapore
Uragano ceiling fan
Mr. Vu has designed a ceiling fan model with a unique and intriguing style. The fan features 5 curved blades that are neatly folded on the fan motor, resembling a tornado. It is made of high-quality PC plastic and has a blade diameter of 1.38m. The fan has an impressive airflow of 7800 CFM, making it an excellent choice for those looking for a fan that not only looks great but also performs well.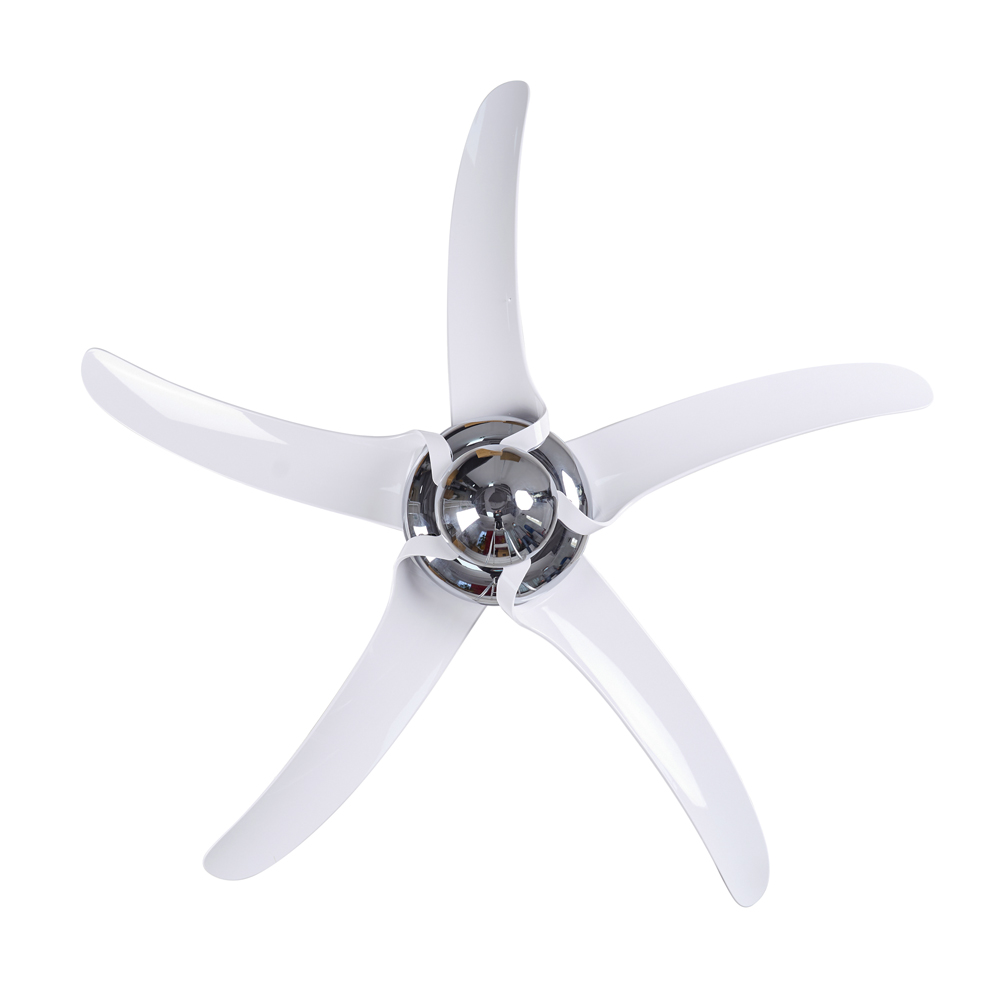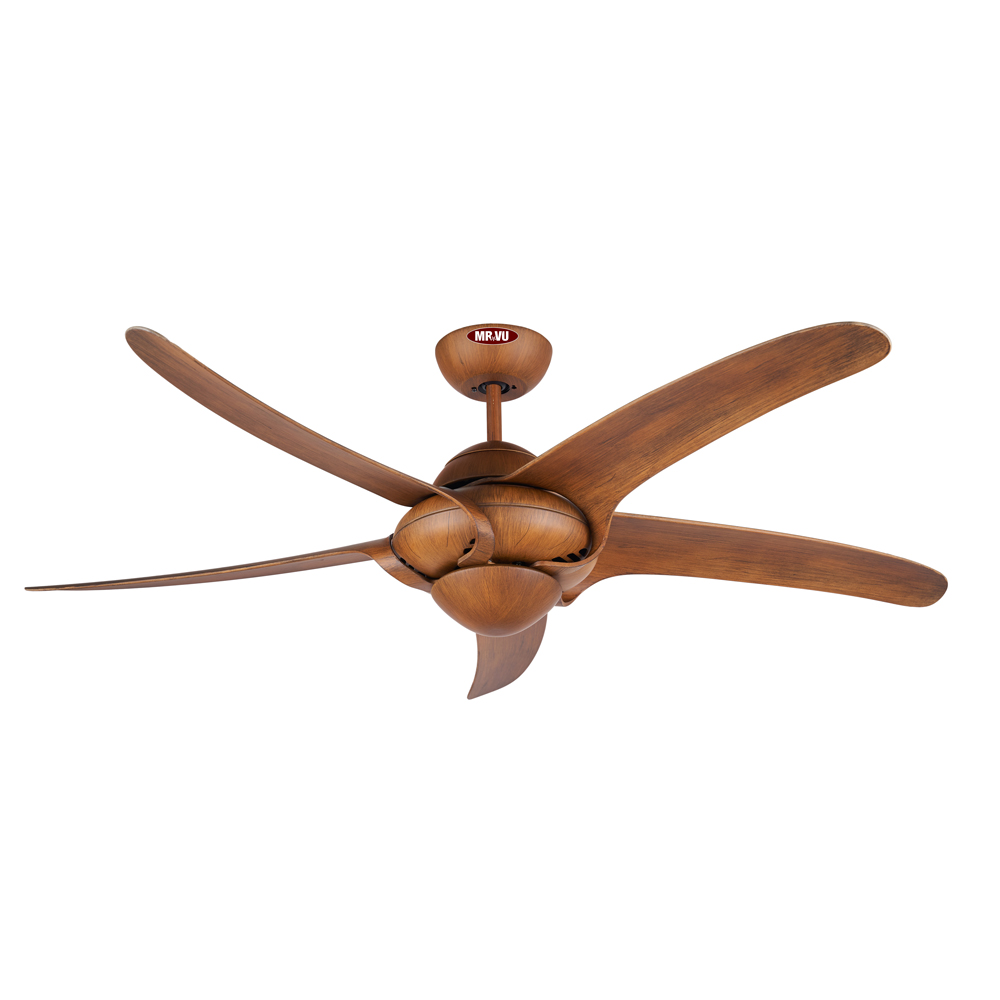 The fan comes in two color options: luxurious pearl white and traditional wood-grain brown.
Uragano ceiling fan, a model from the Mr. Vu brand, is known for its smooth and effective performance. The fan's engine is designed to be compact and is manufactured in Taiwan, ensuring high quality. It features six wind speeds, an on/off timer, and a power capacity of up to 120w. Additionally, Mr. Vu's fans are equipped with a smart reversing mode, allowing them to be used throughout the year for both cooling in the summer and warming in the winter.
Uragano fan model is truly unique due to its curved, flexible blades that create a gentle yet powerful wind that spreads widely in space. This makes it an ideal choice for installation in living rooms, dining rooms, and other crowded common areas.
Lotus ceiling fan
Singaporean people have a deep appreciation for the pure, fragile yet incredibly strong lotus flower, which is ingrained in their subconscious. Due to its significant meaning, the lotus flower is often depicted in works of art such as poetry, painting, architecture, and sculpture. As a proud Vietnamese child and brand owner, Mr. Vu understands the importance of this beautiful flower and incorporates it into his ceiling fan designs.
Mr. Vu's creativity and dedication to learning led him to create an exquisite fan model. The classic lotus-shaped blades of the fan were the result of extensive research and testing. The homeowner was captivated by the beauty of the fan. The blades of Lotus ceiling fan, made of high-quality wood, are finely crafted and skillfully designed. With a diameter of 1m42, they are the highlight of the fan, representing the unique traditional beauty of Singaporean culture.
Lotus ceiling fan has a luxurious brass finish to enhance any space, including living rooms, dining rooms, and meditation spaces.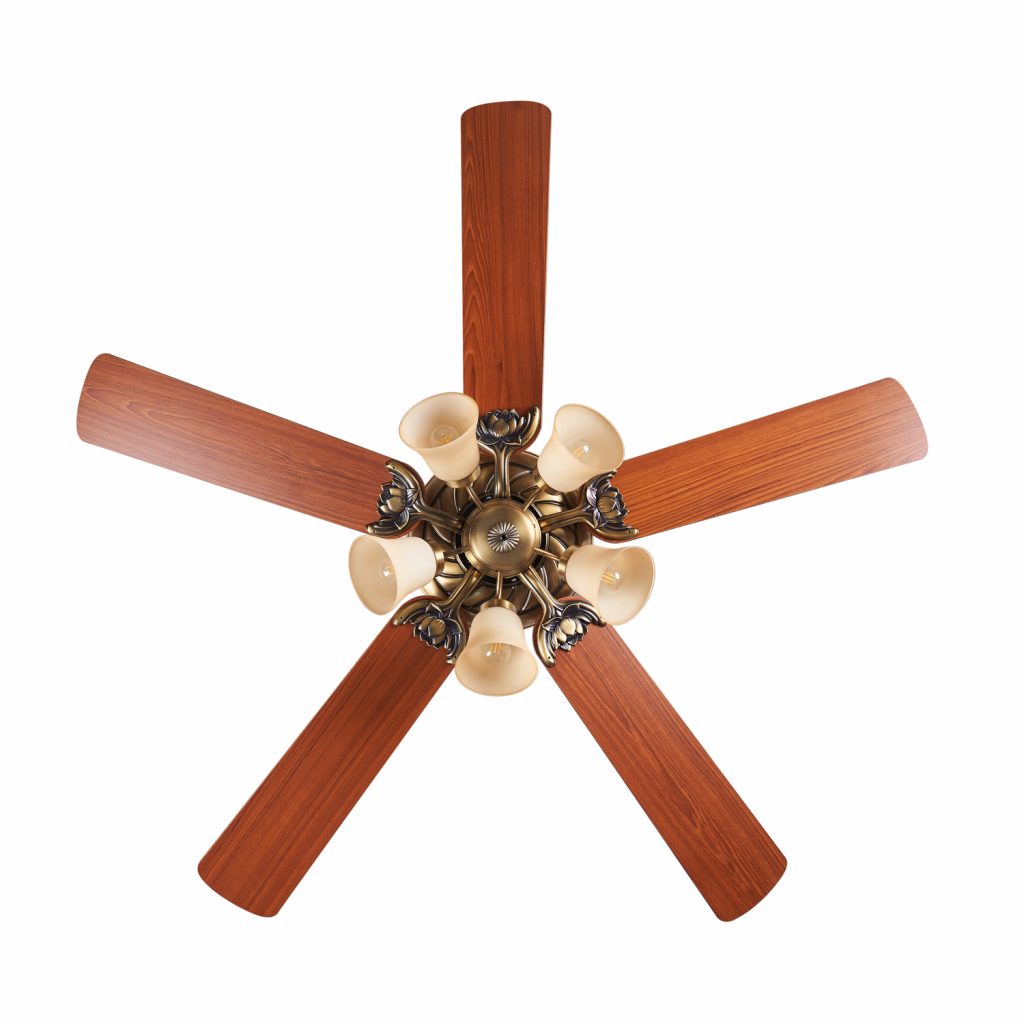 Lotus ceiling fan model by Mr. Vu ceiling fans is one of the top-selling models in Singapore. It has an Aluminum engine that operates smoothly, dissipates heat efficiently and rotates three times faster than conventional engines. The fan's blades are tilted at a 15-degree angle, which ensures the emission of a cool and gentle breeze, without causing strong industrial winds on the body. Lotus ceiling fan is popular due to its classic design and luxurious beauty, which enhances the aesthetic appeal of every Singaporean home.
Hero ceiling fan
The Hero ceiling fan lives up to its name by providing a strong and cooling breeze to your home. The modern design of the fan consists of 5 high-quality PC plastic blades and a 1m42 diameter blade that radiates wide wind, making it suitable for installation in living rooms, dining rooms, restaurants, hotel lobbies and more.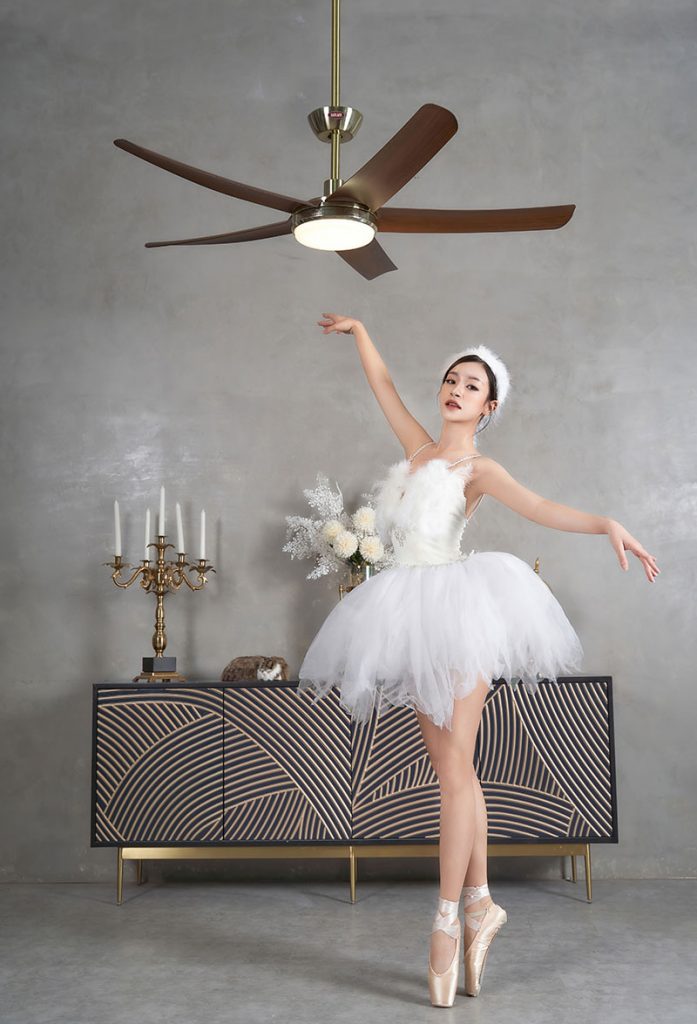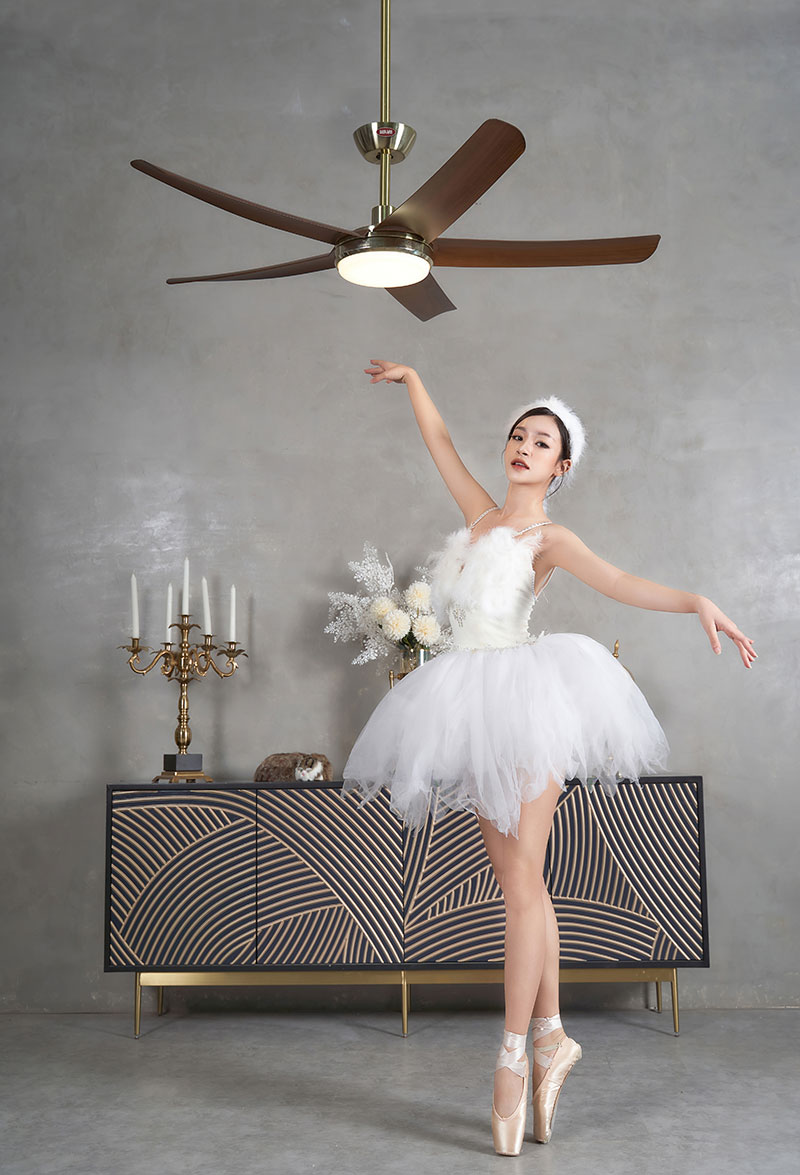 Hero ceiling fans come in different colors, allowing customers to choose the one that matches their personal preferences. The wood grain brown blade color, along with copper housing integrated with 25w LED lights, creates an elegant and deep ambiance in the room. On the other hand, the youthful and dynamic white color gives a feeling of airiness and lightness. For those who like simplicity and minimalism, Hero ceiling fans come with a no-light option. 
The fan uses a super energy-saving DC motor with a capacity of only 50w. However, it does not compromise on its performance. Mr. Vu's latest Aluminum motor operates the fan smoothly, making it move gently in space. The fan also features a smart reversing mode and comes with a remote control that has 6 customizable wind speeds. 
Hero ceiling fans are perfect for every home design with their modern, youthful feel and luxurious appearance. The smart LED lights of the fan can change into three colors, namely white, yellow, and neutral, making it very versatile.
Strong ceiling fan
The delicate lines on the fan inspire visual exploration. With a wingspan of 1m42, the fan has a mysterious dark brown color on the fan blades, combined with a luxurious bronze color of the body that creates a harmonious whole. The fan blades are made of high-quality PC plastic, preventing scratches and falling over long periods of use. 
The fan is integrated with a smart reversing mode, which makes it cool in the summer and warm in the winter. The fan's DC motor helps save maximum energy. Strong is suitable for installation in living rooms, bedrooms, restaurants, etc., and is a great choice to replace traditional fan models, with an average segment of 5 – 6 million. It is both cooling and functional, as well as decorative.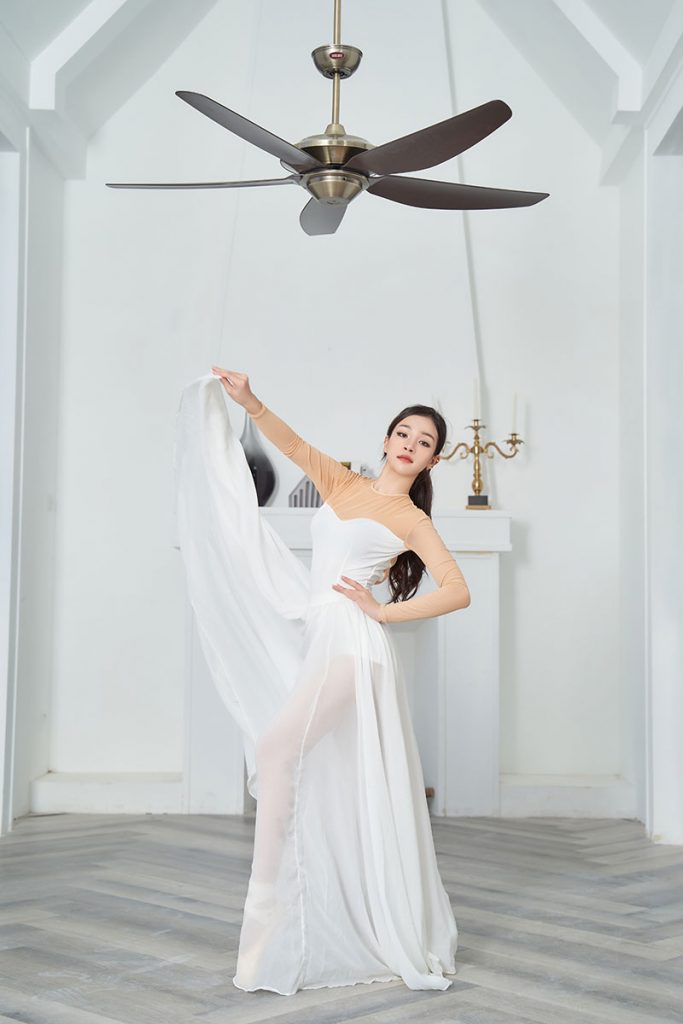 Classic wooden ceiling fan
MR.VU, the manufacturer, prioritizes user safety. Therefore, the blade is manufactured carefully and thickly, providing a durable connection between the blade and the engine. The fan has an advanced reverse function for both summer and winter, creating wind that is three times quieter and cooler than conventional fans in the market. The fan uses a super durable Aluminum motor so it can operate continuously for many hours without worrying about burning out.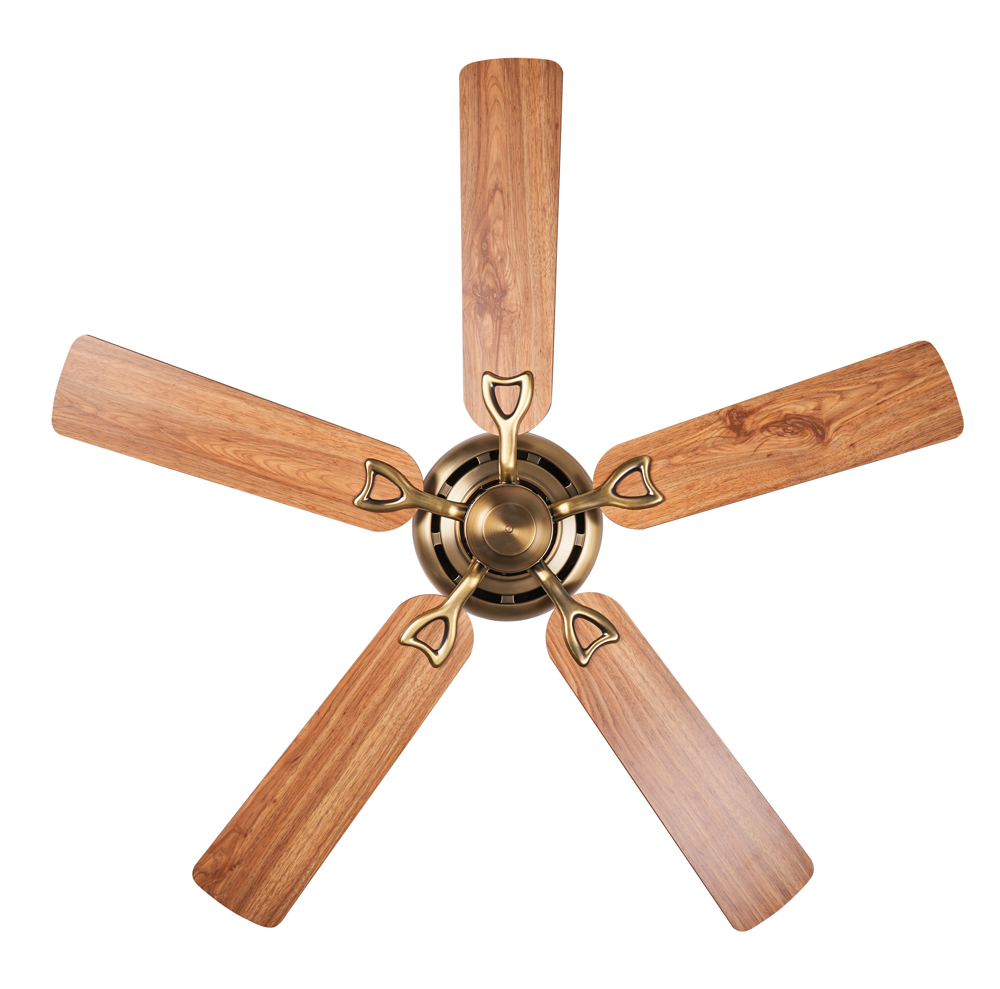 The fan blades are made from pure Plywood, which has been treated to prevent termites. Therefore, customers can use the fan for many years without worrying about the blades warping or drooping. The customers can choose to install additional lights to add perfection to the fan. Alternatively, they can opt not to use lights to maintain the original rustic look of the CLASSIC.
Summary
The above summary highlights the top 5 best-selling 5-blade ceiling fan models from the Mr.Vu brand. We aim to provide you with a comprehensive overview of these fan models and hope you enjoy browsing through the collection. 
As a 100% made-in-Taiwan brand, Mr. Vu takes pride in the origin and quality of its products, which is proven by the CO CQ certification. We are committed to providing the best experience to our customers, starting from the nationwide showroom system to our dedicated team of consultants, professional installation technicians, and excellent after-sales service.
Do not hesitate any longer. Call our HOTLINE at 09.1102.1102 for advice on ordering now!