News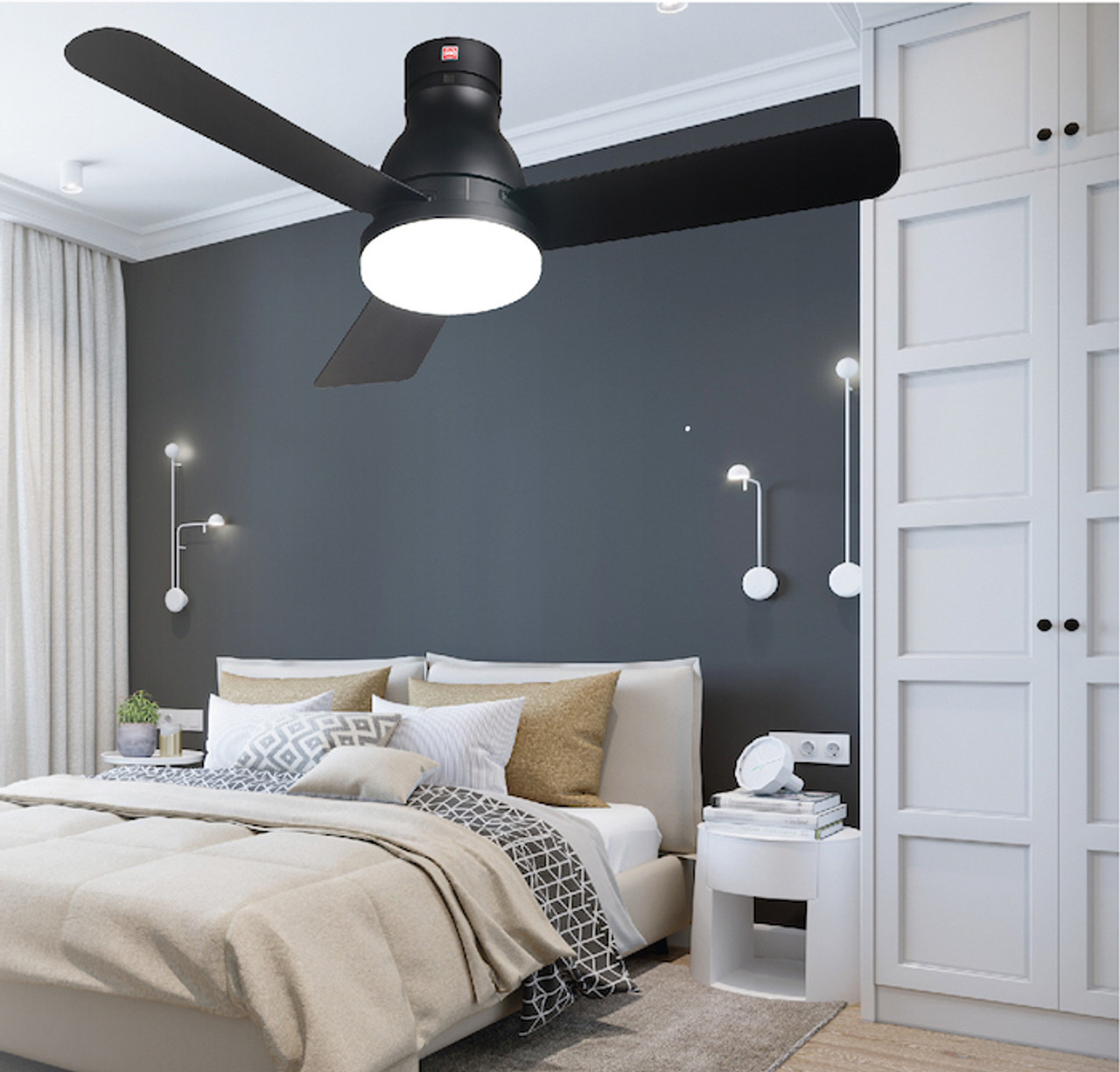 Designer Ceiling Fans in Singapore: The finishing touch to your home
12 May 2023
Ceiling fans have been an essential item in many Singaporean homes for a long time. They are an effective way to keep a room always cool, especially in tropical climates like Singapore. However, ceiling fans can also be the focal point in a room, adding style and elegance to the overall design. In recent years, designer ceiling fans have become increasingly popular as they are designed to be both functional and stylish. Right now, we'll explore the world of Singapore's designer ceiling fans and how they can enhance your home's style and function.
What is a designer ceiling fan?
Designer ceiling fans are ceiling fans that combine both style and function. They come in a variety of styles, finishes, and colors, allowing homeowners to easily choose the right one that meets their home's décor. Unlike traditional ceiling fans, which are often designed to harmonize and monotony with any ceiling, designer ceiling fans have a distinct design and are often the focal point of the room. These ceiling fans all have a very unique and attractive design, helping to complete the overall design of the living space perfectly.
In addition to unique designs, designer ceiling fans often come with additional functions that make them more efficient and user-friendly. This ceiling fan also comes with a remote control, allowing you to adjust the fan speed or turn the lights on and off without having to get up from your seat. They also come with built-in lighting, providing both lighting and cooling in one fan. Its quality with DC motor enhances ceiling fan design, making it quiet, efficient, and extremely economical.
Some popular styles of designer ceiling fan
Designer ceiling fans come in a variety of designs to match the décor of any home. Here are some of the most popular designer ceiling fan styles in Singapore:
Contemporary:
Contemporary design ceiling fans are often sleek and modern, with clean lines and minimalist functions. They are perfect for homes with a modern or minimalist aesthetic.
Rustic:
Ceiling fans with a rustic design are usually made of natural wood and give a rustic and natural look. Any guest who comes to your home space will immediately feel comfortable with the space that is both airy and relaxing. They're perfect for homes with old-fashioned, nostalgic décor that's still aesthetically pleasing.
Breakthrough design:
This type of ceiling fan often has a unique and outstanding design, making them the focal point of the room. Anyone seeing these innovative fans for the first time feels overwhelmed and delighted with them. They come in a variety of designs and can match the décor of any home.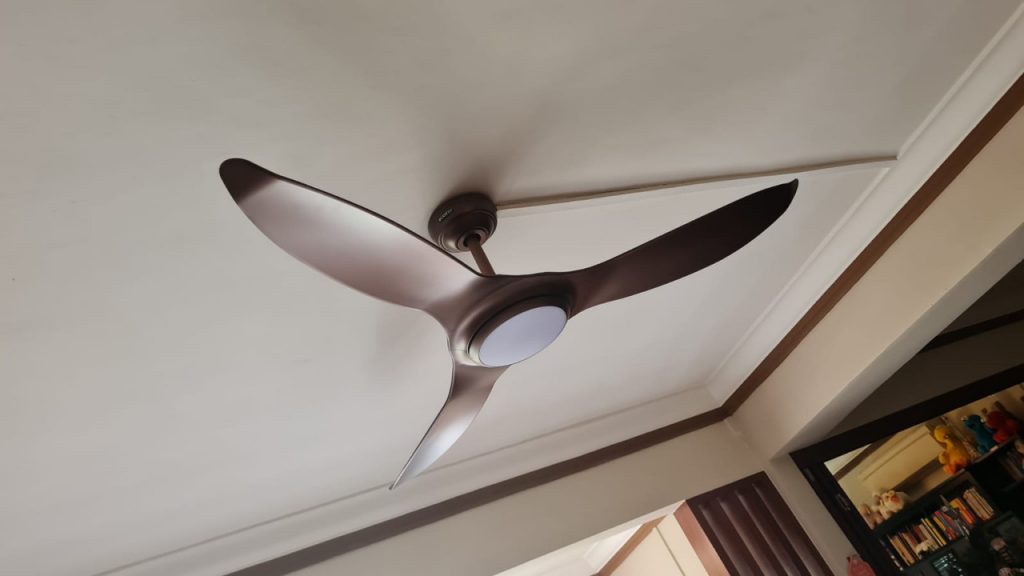 Famous designer ceiling fan manufacturers in Singapore
Crestar:
Crestar is a famous ceiling fan brand in Singapore that offers a variety of ceiling fan models with its own design. Their products are known for their sleek designs, energy efficiency, and durability.
Fanco: 
Fanco is another well-known brand that specializes in custom-designed ceiling fans. They offer a variety of designs and styles to suit different interior design tastes and themes.
KDK: 
KDK is a Japanese brand that has been operating for many years in Singapore. They offer a wide range of high-quality designer ceiling fans known for their reliability and efficiency.
Acorn: 
Acorn is a Singaporean brand that has become popular in recent years for its diverse design and energy-efficient products.
Efenz:
Efenz is a local brand that offers many ceiling fan models at affordable prices. They come in a variety of designs and styles to choose from, making them a popular choice for homeowners in Singapore.
In short, designer ceiling fans are a great way to add both style and function to your home. With their unique design and advanced extras, they can transform any room into a comfortable and stylish space. Whether you're looking for a contemporary, rustic or breakthrough design, then surely there will be a ceiling fan model that completely meets your needs. So why not consider investing in a designer ceiling fan today and take the style and comfort of your home to the next level?