News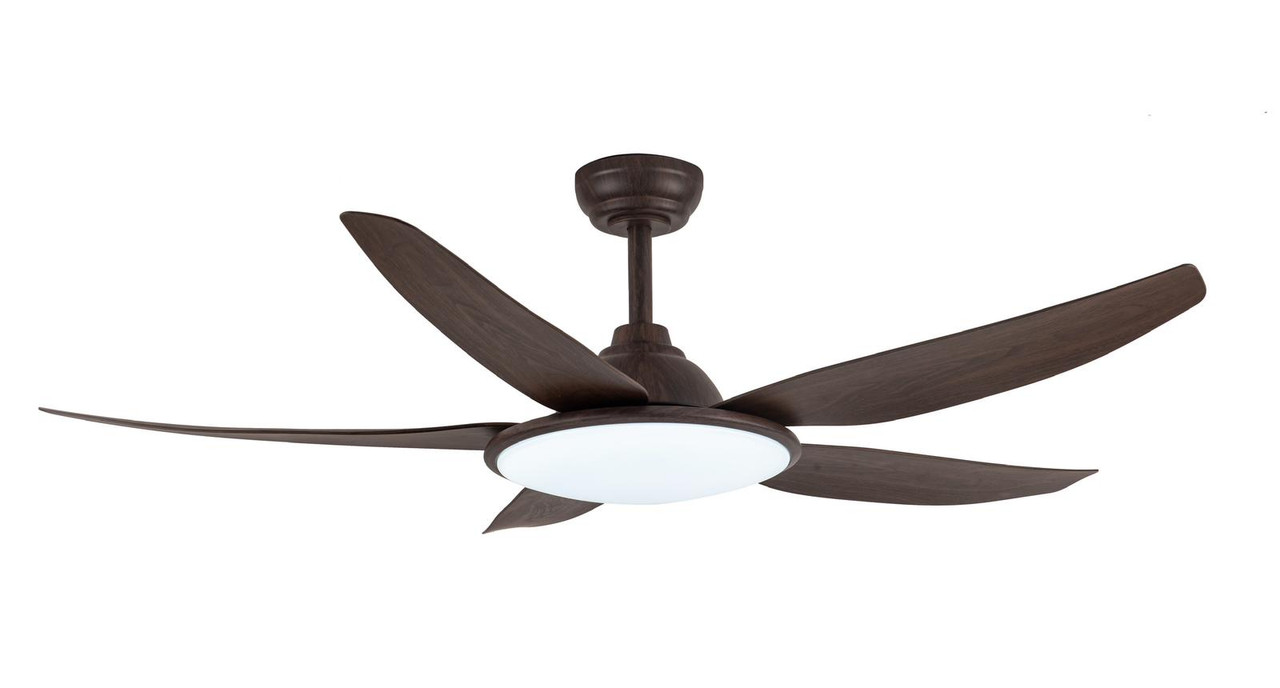 Review Fanco Tributo 5 Blade Ceiling Fan
27 Feb 2023
Fanco is a brand that is no stranger to consumers for its high appreciation for the product's efficiency and durability. Fanco Fan has been in business since 1998 and has sold over 400,000 fans in Singapore. Therefore, if you are looking for a quality 5-blade ceiling fan at a reasonable price that is equally modern, Fanco Tributo 5 Blade 46 or 56-inch Ceiling Fan should not be overlooked. And here are 5 reasons why Fanco Tributo ceiling fans always make a good impression on consumers today.
Stylish designs for modern homes
One of the plus points of Fanco Tributo ceiling fan is that it possesses a minimalistic but equally elegant design with 3 basic colors: black, white, and wood color, combined with 36W LED lights with 3 modes: day, warm, and cool white LED lights. These are also colors that are very suitable for modern rooms in Singapore. In addition, with 46-inch and 56-inch sizes, Fanco Tributo feels compact and suitable for every home. In addition, thanks to 36W LED lights, Fanco Tributo is considered as the best light-emitting fan available today, illuminating even the largest spaces.
Customers can completely use and decorate in a variety of spaces such as the living room, bedroom, kitchen, and so on. 
Efficient cooling ability
With a 6-speed reversible fan, you can flexibly adjust the cooling mode for any weather and any outdoor activity with just one touch of the convenient remote in your hand.
Moreover, Fanco Tributo ceiling fan is a cooling device capable of giving your home a natural airflow that is distributed throughout the space to help circulate healthy air. In this respect, the Fanco Tributo ceiling fan has a distinct advantage over other cooling devices.
Compared with air conditioner: Fanco Tributo ceiling fan's wind does not directly blow on the user, which will reduce the risk of diseases such as dry skin, dry eyes, sore throats, and pneumonia. Especially for the elderly, young children, or people with ear, nose, and throat diseases, they should not stay in the air conditioner for too long. Using a ceiling fan is actually more pleasant and healthier.
Compared with table fans, stand fans, and wall fans: These fans are characterized by the wind being only directed in one direction, so the cooling capacity will be much worse if there are too many people in a room. Meanwhile, Fanco Tributo ceiling fan has a wide diameter and is mounted high, so the wind spreads towards the entire room space to help cool it naturally, gently, and continuously.
Temperature sensor control
Another outstanding cooling function of Fanco Tributo 5 Blade 46 or 56-inch Ceiling Fan is the ability to automatically adjust the fan speed based on temperature (temperature sensitive control for auto fan speed).
Thus, consumers can save a lot of time by adjusting the switch to achieve a satisfactory level of wind and cooling capacity in accordance with the surrounding temperature. This also demonstrates the company's efforts to better meet the needs of customers: "Fast – Convenient – Effective." 
Remote control with the last memory function
Fanco Tributo 5 Blade 46- or 56-inch Ceiling Fan comes with a convenient remote control with full functions and a wind mode to choose from. You can stand from many different angles and still be able to control the fan without going to the gearbox, which is much more convenient than a ceiling fan without a remote.
In addition, with the last memory function to switch on your favorite functions with a touch of a button, this makes it easy to manipulate and much faster, making it much more convenient when using the control.
Smooth operation, energy savings
The components used in Fanco Tributo 5 Blade 46/56-inch Ceiling Fan are all manufactured on modern technology lines, aiming to bring consumers the best quality products with high durability. Among them are UI 100% Acrylonitrile Butadiene Styrene (ABS) blades to ensure more certainty and quietness when the fan is in operation, as well as a new-generation DC motor for efficient cooling and extremely quiet operation. Anti-vibration, low-noise technology does not affect the family's activities and brings a pleasant feeling of relaxation when used.
In addition, the high-end new-generation DC motor not only helps the fan operate smoothly but also saves power for users very effectively.
Thus, it can be seen that Fanco Tributo 5 Blade 46- or 56-inch Ceiling Fan possesses many modern and convenient functions, giving consumers the most satisfying experience. Don't miss your chance to renovate your modern home!