News
Review Fanco Vino 18" Corner/Wall Fan for small space
10 Mar 2023
In hot, sultry weather, you just want a little cool breeze to soothe this feeling of heat. But there are many rooms or space is too narrow, not suitable for or wasteful to install ceiling fans or air conditioners. Therefore, Fanco Vino Corner/Wall Fan was born to solve this problem. This is an indoor wall/ceiling fan. This will be the optimal solution for rooms with limited space. Not only that, Fanco Vino also offers a multitude of function, which have been confirmed by many customers as superior to conventional fan models.
Why can Fanco Vino bring such great quality?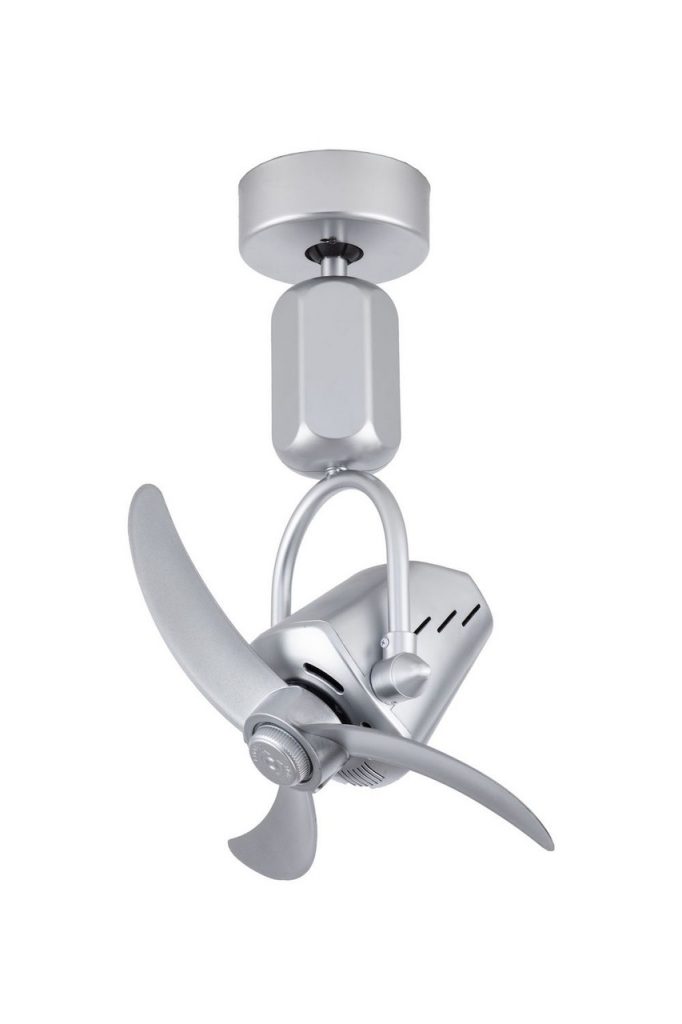 First, it's the blade, which most people will be interested in first. With a beautiful and strong design, this will be a good choice to decorate with the interior of your room. The fan blades are made of 100% ABS material, so that the fan can operate smoothly and enduring over the years. Not only that, but it is also very easy in the process of cleaning and cleaning the blade.
The fan's motor is DC motor, which is famous for its extremely quiet operation, if you don't really pay attention to it, you practically won't be able to hear any sound. As a result, you can install it in rooms that require high concentration such as meeting rooms, working rooms, relaxation rooms. Moreover, the ability to save electricity up to 70% is an outstanding performance that has made many people love and buy. You will notice a noticeable change after only 1 month of using Fanco Vino, your electricity bill will immediately decrease significantly compared to before. Especially, DC motor of this fan model is also got lifetime warranty, you will never have to worry about the extra cost of repairing the motor when a failure occurs.
Installing Fanco Vino has 2 options for you to choose from. One is installed to the ceiling and the other is installed to the wall. That means you can install it anywhere in your room, wherever you feel comfortable using it and will bring the best amount of wind to your room. Usually, the most suitable location that every room usually installs is in the corner of the room, where there are almost no people pass by, so it can help to avoid danger and can bring the best amount of wind.
Smart remote-control function
Fanco Vino offers up to 5 different wind speed. Thanks to that, you can freely choose the wind speed to suit your room temperature.
The timer function is also integrated with this fan model (available from 1h/2h/4h/8h)
Users can also customize the fan to rotate or stop, whichever suits you best. With the ability to oscillate up to 900, it helps to ensure that cool air can be spread throughout your room.
All of the above function can be operated by the remote control. It's simple and fast! You only need to operate with a few buttons and Fanco Vino will immediately operate according to your orders, you do not need to move from your seat but can easily control the fan as you like.
Prevent from insects, protect your home.
Insects can fly into your room from anywhere. Maybe it come from windows, doors, ventilation doors, … Not only feel uncomfortable and itchy when being attacked by insects, they might also carry unknown potential infections. Fortunately, using Fanco Vino fans is also a great solution that you can refer to. This fan model can blow away flying insects in your room. Thanks to its strong wind-generating ability, insects can be blown away instantly, leaving no chance to attack your family members.
Compact with countless function is what customers after using this model have reviewed about Fanco Vino. You are having a hard time choosing a cooling device in a small room such as your kitchen, dining room, bedroom, or working room? Then decide to install yourself Fanco Vino Corner/Wall Fan, it will solve all your problems.