News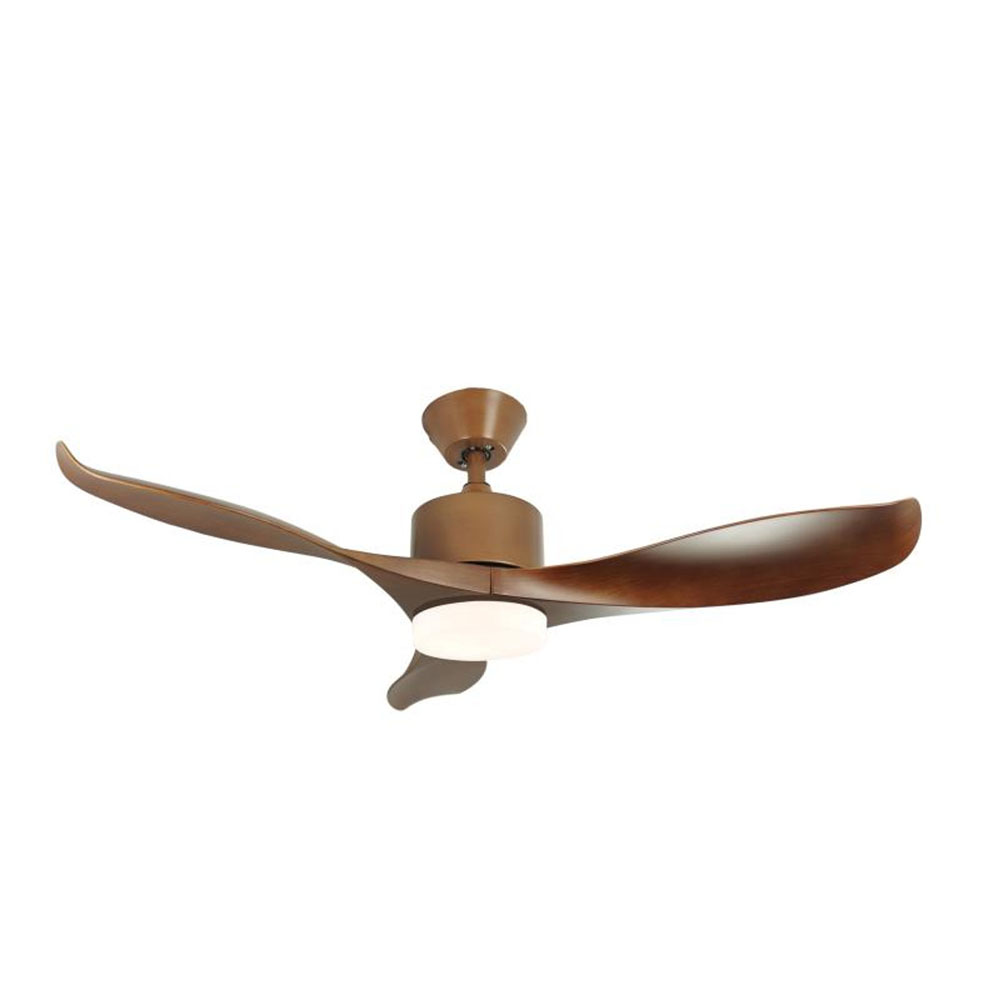 Review Decco Adelaide Ceiling Fan with innovation design
16 Mar 2023
Whenever you are unsure about how to select a ceiling fan that is both attractive and intelligent while also saving energy. Then immediately recall Decco Adelaide ceiling fan. Known as The fan model of innovation and creativity, Decco Adelaide is manufactured and assembled in Australia. All customers after using this fan model have very positive reviews about this product. Right now, let's see what makes Decco Adelaide so special!
Innovation and breakthrough in design
Design: Every customer who sees Decco Adelaide for the first time finds this blade's shape is truly unique. The curved blade, looks very fancy and interesting. Thanks to that, customers can easily use this fan model to decorate the interior of their room. Talking about space's decoration, this fan model also offers 3 different fan colors, which are White / Black / Oak. Users can choose the right color for their space, if it is a dark style, it will be Black / Oak or if it is a light style, it will be White.
Quality: The blade is made of 100% ABS material. The benefit of this material is that it is durable and stable. you can use it for years without any signs of warping or cracking. And also, thanks to this stable material, Decco Adelaide doesn't generates any noise when in operation, creating quietness for the user's room.
LED Light: That's right! Decco Aledaide is also integrated with LED lights with a capacity of 24W. Illuminating the light all over your room, just by turning on the fan's light is enough to lighting up for you and your family to do any activity comfortably. The LED light has 3 different modes: Warm / Cool / White, and can be adjusted to increase or decrease different brightness thanks to the remote control. In each situation you will be able to use different light colors accordingly, for example, if you need a cozy and warm space, use Warm colour, when you need cool and fresh atmosphere , use Cool colour, or If you need concentration, you can use White colour, depending on how you choose to be most comfortable.
DC motor: This fan model use the energy-saving DC motor. This type of motor is capable of saving electrical energy up to 70% compared to conventional fan models. Not only that, the DC motor also operates extremely quiet, you will not be able to hear its operation if you do not really pay attention to it. Furthermore, experts recommend that customer should use a ceiling fan with a DC motor in combination with an air conditioner to save the most energy. You will notice a significant reduction in costs after just one month of using it.
Check the method right here: How to save electricity by using ceiling fan in combination with air conditioners.
Decco Aledaide and its smart function
Speed mode: use up to 5 different speed selection for users easily to choose. Besides, the fan also has resersible function, this ceiling resersible function helps to ventilate your room, and also helps to circulate the air in your room continuously but does not create cold air. Therefore, In humid weather, this mode is regularly used, or Even in cold weather, you can use this fan function in combination with the heater to push down warm air that accumulates on the ceiling. So you don't have to consume as much heat from the heater like before, but still warm enough to keep your room comfortable.
Timer mode: This fan has 2/4/6/8 timer, just set a timer and let the fan run on its own, you will never forget to turn off the fan. You can use this mode while sleeping, watching TV or turning on the fan to dry the house but have to go somewhere.
All fan function are controlled by remote control: Fan speed, timer mode, LED color or brightness adjustment, with a few simple clicks you could get them all.
Safe for your family.
Safety features are also highly appreciated by Decco Adelaide. Therefore, they designed this fan model with a safety wire, which connects the ceiling with the fan housing. This safety wire has the benefit of avoiding the unfortunate event of the fan being dropped, as this safety wire is instantly pulled back, preventing the fan from falling freely to the floor. Another feature is the power switch, which means that the fan can automatically sense the motor and recognize if the motor is too hot, it will automatically shut down the power. By doing this, the user can avoid situations when they may forget to turn off the fan for a long time without having to worry about it breaking or short-circuiting.
We have just explored Decco Adelaide ceiling fan's features, all of which have received positive reviews from customers. If this is your first time buying a ceiling fan for your room, look no further than Decco Adelaide ceiling fan. It is certain to satisfy any need, even the most difficult customer, regardless of the exterior design or internal function.