News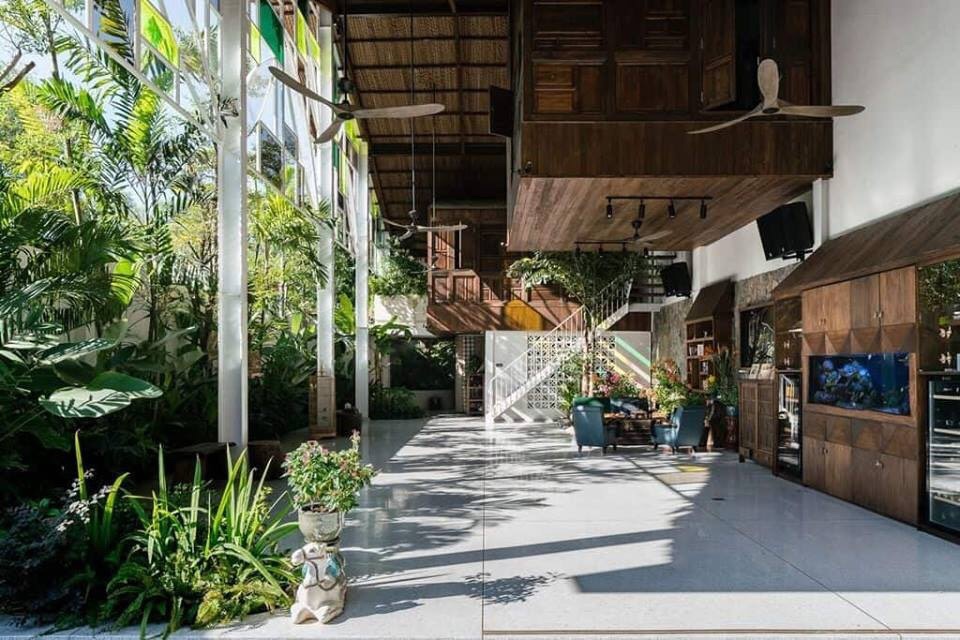 Advice for choosing a ceiling fan
25 Dec 2022
Ceiling fans represent aesthetics and provide a comfortable atmosphere in your home, so choosing a ceiling fan should be an enjoyable but well thought out experience! There are many things to consider when choosing the right ceiling fan model. Which area of the home do you plan to install the fan? The size of that space? What kind of appearance do you want? Classic ceiling fan or modern fan? Lucky for you, we've got a simple guide to choosing the best ceiling fan for your space, to shorten your shopping time.
Location of ceiling fan installation?
Indoor space or Outdoor? Ceiling Fan installed near the sea? Specialized fan models for outdoor need to ensure rustproofing and moisture resistant. At Mr. Vu, there are fan models such as: Eagle, Melody, Sky ceiling fans all meet the above standards.
Ceiling fan style
There are many modern ceiling fans from Mr. Vu that are elegantly, delicately, and simply designed with many different colors and materials that will surely suit all your living spaces. You can also choose classic – traditional ceiling fans for different spaces.
Ceiling fan size
Choosing the right size for the ceiling fan is very important. A ceiling fan that is too large can overwhelm the room, too small will not circulate enough air. These principles will help:
For rooms with a height of 2.6m-2.4m, hugger ceiling fans should be selected, rooms with a height of 2.7m or more can choose a ceiling fan that uses downrod to ensure aesthetics and good air flow.
Airflow
The acronym CFM stands for "1 minute wind flow measuring unit.". It also calculates your operating costs and fan energy consumption. So, what exactly is CFM?
Airflow velocity is measured in m3/min. For ceiling fans, the larger the CFM wind parameter, the more wind there is. If you want great airflow, Look for a fan with a CFM rating of 5 stars or more on the energy label.
Light kid
Because sometimes you just need overhead lights. LED luminaires are included or supplied as an optional accessory for most fans.
Controls
Ceiling fans can be controlled by wall-mounted gearbox or remote control – Be careful to choose fans with good remote control, as it is what you will use every day it needs to be stable and well designed. Today, ceiling fans have many different modes that make it easy for customers to adjust accordingly.
Fan motor
There are two types of fan motors. AC electric motor fan or DC electric motor, uses up to 70% less energy than AC motor fans. They run cooler and quieter for longer life! However, the production cost of a good DC motor will be much higher than that of AC. The disadvantage of a DC motor is that replacement parts are not common, and the cost is higher than AC.
Reversing feature
Most Mr. Vu ceiling fans have a reversing function– Cool in summer and warm in winter, helping to circulate air well